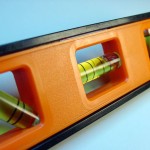 This is a quick response having been moved by Kylene Beers's blog from July 21st, "Lexile, Move Over." Here's to more happy endings as our readers come to terms–and at times come face-to-face–with this place. . .or is it a thing. . .called "the lex-aisle?"
Before you read today's post, I want to take a moment to thank everyone who has dropped by this week to add a comment, to share the blog with a friend or a follower at Facebook or Twitter, or to just drop a line of encouragement. Thank you! Really. From the bottom of my heart. I really appreciate your kind words and shares!
"Lamentations from the Lex-aisle"
I spotted a small reader,
and I watched him for a while,
when he turned to me with an impish grin
and asked, "Do you know where is the lex-aisle?"
Now, I'm not that kind of teacher,
diagramming sentences in my head,
but I used my descriptionist  sensibilities
to decipher what he'd said.
What's a 'lex-aisle?' I asked the child,
sensing where this may lead,
and the small reader responded,
"Well. . .it has the books that I should read.
My teacher says if I keep reading,
I might get even stronger;
I'd like this one here 'bout tree frogs,
but I have to read one longer.
Oh!, he exclaimed, this one's about mummies!
I've seen them on a t.v. show.
Cool cover! Look at these pictures!
This book has everything I need to know!
But we don't read about mummies;
they're not on our reading list,
so, if you'll just take me to the lex-aisle,
we'll just get on with this."
Have you tried these kinds of books?
I asked with the covers facing up.
"Oh!" he said, "I tried reading those in class one day
and the teacher said it was 'time to grow up.'
So, I don't look at those books no more, Mister.
That one looks cool, though—the one with the reptile—
but my summer break is almost over,
and we've been here quite a while."
I could tell this wouldn't be easy;
there were obstacles in the  way.
It seemed the "lex-aisle" would come out on top
no matter what I might say.
So there we stood among the books, we too,
I, trying desperately to remember,
what a lexile even was,
I think I knew. . .one September.
So, I asked one more question,
in the hope I might assist,
I am a reader, after all,
and book talking? I can't resist.
How important is this "lex-aisle," lad?
Do you really need it to read a book?
And his lip started to quiver and I heard a sniffle.
Oh, dear, I knew this look. . .
"My friends all read different books than me," he said,
they get to go out in the hall.
But, sometimes, when I read a book,
I don't get the words at all.
I thought finding something from the lex-aisle,
would help me, as teacher said, 'to be stronger.'
But, I've been wrong before, so I guess
I can be even wronger.
I'm just coming from Summer school.
I've been there all Summer long,
My friends all say that Summer School's
where kids like me belong.
And I appreciate your helping me, Mister;
you've created quite a pile.
But, if it's all the same, I guess
I'll just go ahead and wait a while.
You're awfully nice, Mister,
and your books all look so cool,
but I can tell you don't know one thing
about what it's like at school.
You have to read every page in the book
and then you take a test.
If you get all the questions right
you just might be the best.
They put stars on the walls for the books you read
Some kids look like the galaxy,
but the lone star on the bulletin board,
yep, that one's bright-shiny-nothing, me.
At the end of the year, there's a party.
I've have gone if I could,
Even if they let me go—with just one book,
I'll bet that pizza wouldn't taste so good.
My friend, Tommy, read fifty books!
Top reader! Every book they had!
I read one book about motorcycles.
He won a bike. I felt bad.
So, you see, Mister. That's reading. For real.
But you don't know how to play the game.
But you sure like your books. I can tell.
And I thank you just the same."
And he scampered off as young lads do,
to another part of the store.
I stood there with those books in my hands
looking at the ones spread out on the floor.
But I do know about reading, I thought.
I do and I know more.
But for today,
it's "lex-aisle" one and reader none.
Now, how's that for a score?