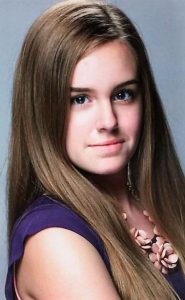 Our Madalyn turns seventeen today.
As a young girl, Madalyn would introduce herself as "Maddie-Doo." It just kind of stuck with me, and when she took an interest in art (drawing), it became natural to just start calling her "Doodle."
I'm the only one who does.
It's what many would-be father's dream of and hope for, right? That there would be a name we might call our daughters that lives between us and recognizes some memory or special attribute of the person? We found it early on. It might irritate her now that she is young woman. If so, she's never said so. And, if she did, I would let it go.
Doodle. For daughter. It's not a difficult transition as they are actually synonyms of my heart.
Today, Doodle turns seventeen. Here is a poem drafted this morning in honor of her birthday, a most earnest gift I could think to give. It will be new. It will be in need of reflection and revision. Like our lives. Especially the ones we share together over time. And time to come.
"You Are a Light"
Sometimes, like a candle
lit within a place gone dark
now offered a little light.
Sometimes fluorescent,
illuminating the room
undeniably bright. And present.
Sometimes a flashlight,
aimed underneaths and corners,
beckoning ideas to come out.
Sometimes a disco ball,
turned on, pin-pointing dots
that dizzy and call us to move.
Sometimes incandescent,
you come when called to respond
in the care of another's heart. Servant.
Sometimes a neon light,
your radiance bends and curves
to present a thought or word anew.
Sometimes a nightlight
lit in the interest of keeping
dreams illuminated and realized.
And, sometimes, a ceiling light
left on after you have already left
reminding us. You share this space.
A light in our lives.
Alight in our hearts.
You are a light.
Happy birthday, Madalyn.
Happy birthday. . .Doodle.